Latest News
TenHuisen Children's Charity Hockey Game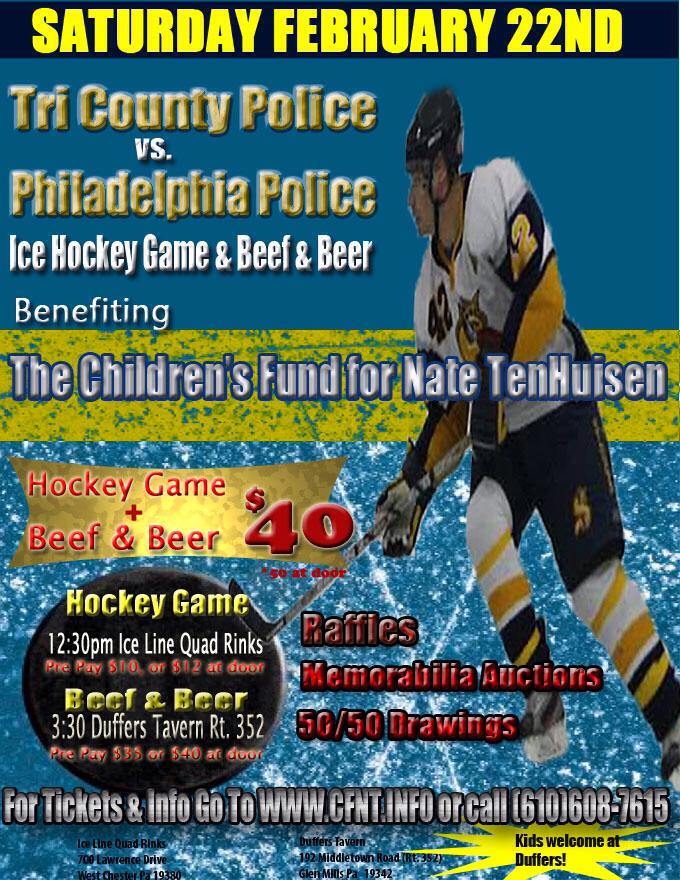 About the Event:
On August 7th, Nate TenHuisen of Garnet Valley, who several days earlier celebrated his 50th birthday, passed away suddenly and unexpectedly from cardiac arrest. Nate was gentle, fun-loving, caring, and the consummate family man. Those who were lucky enough to know him will tell you that he was always helping people, whether he knew them or not. In light of his passing, his wife Dana is now faced with the arduous task of caring and providing for their three beautiful children who range in age from 5 to 11 years old.
On Saturday, February 22nd, The Tri County Police Ice Hockey Club (a.k.a The Slugs), will be hosting the Philadelphia Police Hockey Club in a charity Ice Hockey game at Ice Line Ice Rinks in West Chester. Following the game there will be a beef and beer at Duffer's Tavern in Glen Mills to raise money for Nate and Dana's children. The event will include a hockey game between two bitter rivals, an auction of memorabilia, raffle prizes, an impressive 50/50 drawing, and a chance to meet Philadelphia Sports Heroes! ALL proceeds from the game, beef and beer, and auctions will go directly to The TenHuisen Children's Fund. In today's world, preparing for your children's college career is a daunting and challenging task. Please help us give these three remarkable children a chance at realizing their dreams by helping them attain a college education.
The Tri County Slugs are an Ice Hockey Club comprised of police and firefighter's from the Tri County area. The Slugs have previously raised money for The American Cancer Society, The Brad Fox Children's Fund, Hockey Fights MS, and The D.C. Firefighter's Burn Foundation to name a few. They, along with the Philadelphia Police Club, have also collected over 400 toys for Toys for Tots. Please join them in their current effort to ease the hardships of Dana and her children.
For details and tickets follow this link to the Facebook Event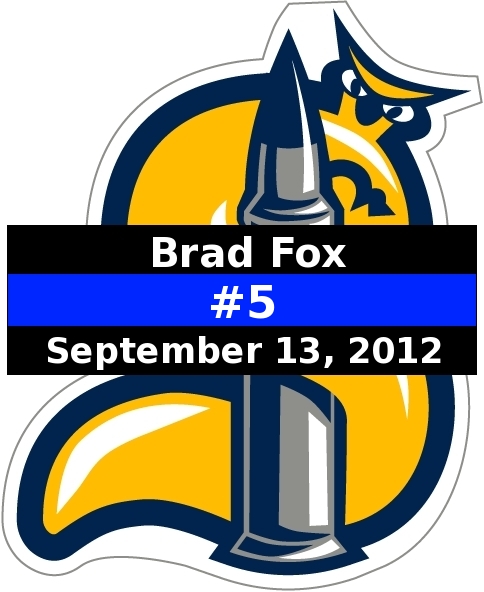 About Us
Welcome to the home of Tri-County Police Hockey Team (aka the Slugs)!! We are a group of men and women, primarily comprised of Police Officers from the counties of Chester, Delaware, and Montgomery. We also have firemen, and Pennsylvania State Troopers. Don't hate us, rosters are hard to maintain with shift-work.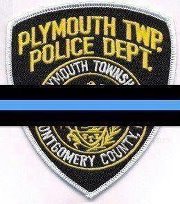 Upcoming Events
2/22/2014
Slugs vs Philly PD
Time: 1230hrs
Location: Iceline Quad Rinks, West Chester, PA